‌
Paclet Server Analytics Report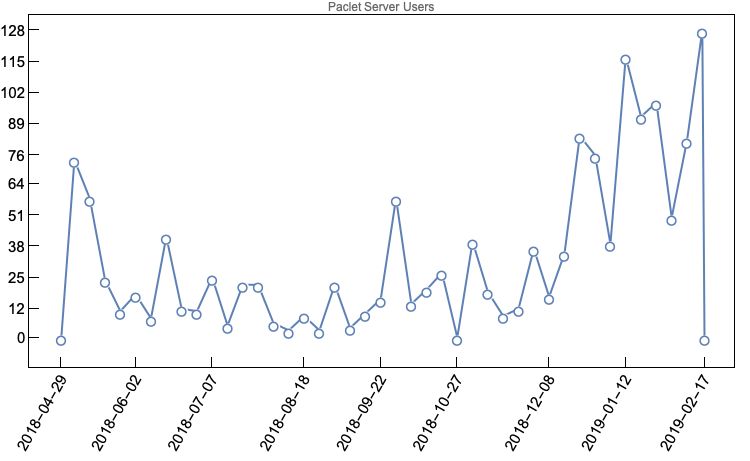 This provides base page view analytics for the server. The raw analytics data may also be obtained from analytics_dataset.wl . I don't think this is a GDPR violation, but if so please let us know and I'll remove all of this.
---
‌
Page View Timeseries
This is the total page view breakdown as a TimeSeries . It is also broken down for the nine paclet pages with the most page views overall.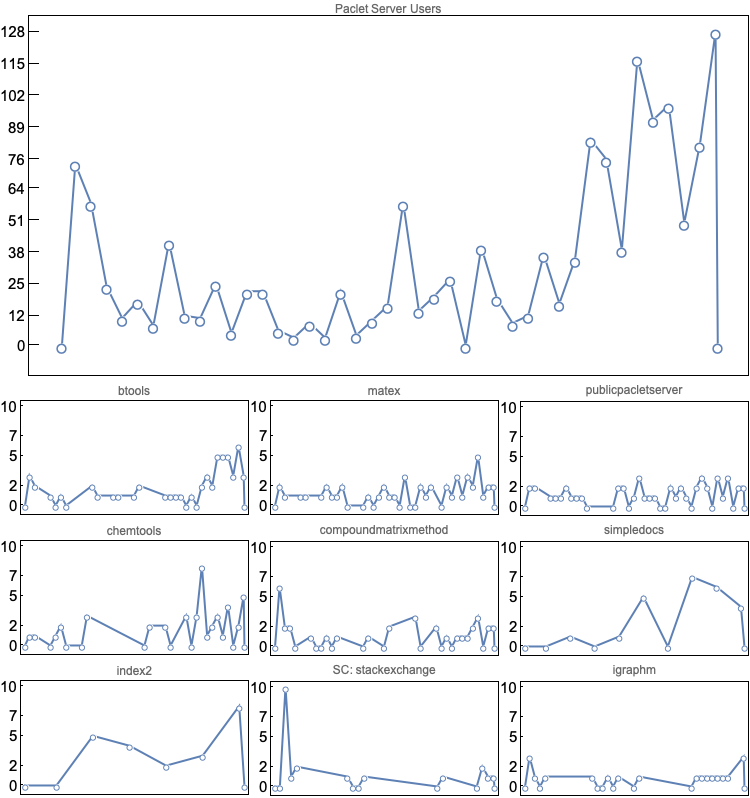 ---
Other analytics will be coming and will be generated when the server is rebuilt. If you have any specific requests those may be made in the comments on this page